YIEA at the Yamaguchi Jamboree Festival
From July 30 to August 6, the YIEA ran a booth at the Yamaguchi Jamboree Festival alongside the Chugoku Branch of JICA and the prefecture's International Division. Over seven days, almost 1800 people stopped by the booth to answer a three-question trivia quiz about multiculturalism, international exchange and international cooperation. Anyone who responded got to make their original own pin button, choosing their favorite design and decorating it with a name or drawing. The sight of the participants and scouts gathered from across Japan and around the world having so much fun making their own pin buttons was inspiring.
We were happy to see the international scouts and Yamaguchi participants learn about each other, and experience the diversity of the world's cultures.
Thank you to everyone who braved the heat and came to visit us!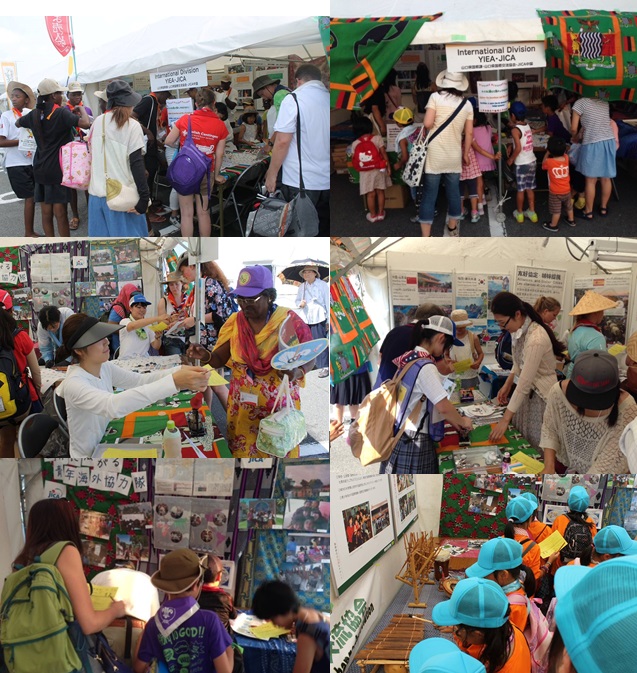 ---