"The Japanese American Experience: Commemorating the 150th anniversary of the first emigration from Japan to Hawaii"
This year marks the 150th anniversary of the Meiji Restoration and the arrival of the first organized group of Japanese immigrants (Gannenmono) to Hawaii.
At this symposium, we will reflect upon the journey of Japanese Americans by welcoming three panelists whose ancestors are from Hawaii or Yamaguchi. They will share their family history, including how their families overcame obstacles in adjusting to life in America.
What is the role of Japanese Americans in our society, at a time when diversity and tolerance towards others are limited? The panelists will share their personal views. They will also discuss how to promote the spirit of diversity and inclusion in both Japan and the U.S.
Dr. Tosh Minohara (Professor, Kobe University), himself a Japanese American, will moderate this discussion following the panelists' presentations.
Schedule
Date & Time
Thursday, March 8, 2018 6:00 PM – 8:00 PM (Doors Open at 5:30 PM)
Venue
Hotel New Tanaka "Heian" (2nd Floor)
(2-6-24 Yuda Onsen, Yamaguchi-shi, Yamaguchi)  
TEL: 083-923-1313
Language
English/Japanese Simultaneous Interpretation Available
Participants

[Moderator]

Tosh Minohara

 (Professor, Graduate School of Law and Politics, Kobe University)

[Panelists]

Darcy Endo-Omoto

 (Vice President, Government & Community Affairs, Hawaiian Electric Company)
"The Hawaii Experience: Gaman and Aloha"

David Ono

 (News Anchor, KABC-TV)
"Japanese American Incarceration: Never Again"

June Taylor

 (State Personnel Director and Executive Director, Department of Personnel & Administration, State of Colorado)
"Defining Japanese Americans: The Diversity Within"

[Guest Presenter]

Junko Nishida

 (Cultural advisor, Museum of Japanese Emigration to Hawaii)

Registration
To learn more about the Symposium, contact:
The Japan Foundation Center for Global Partnership, Tokyo
TEL: 03-5369-6072
FAX: 03-5369-6042
Email: cgpc@jpf.go.jp
*When sending an e-mail, please replace the full-width "@" character with a half-width "@" character.
* Free Admission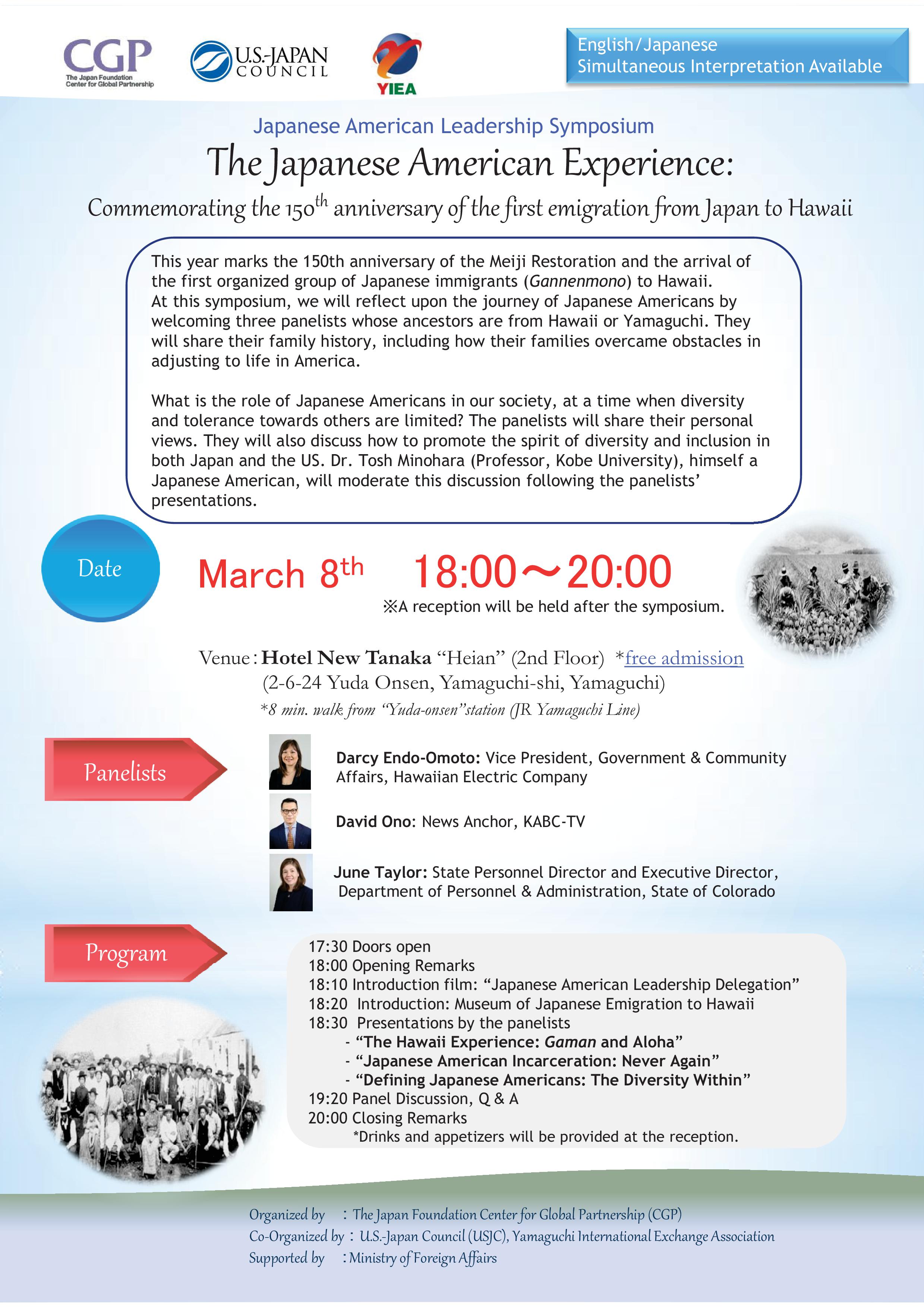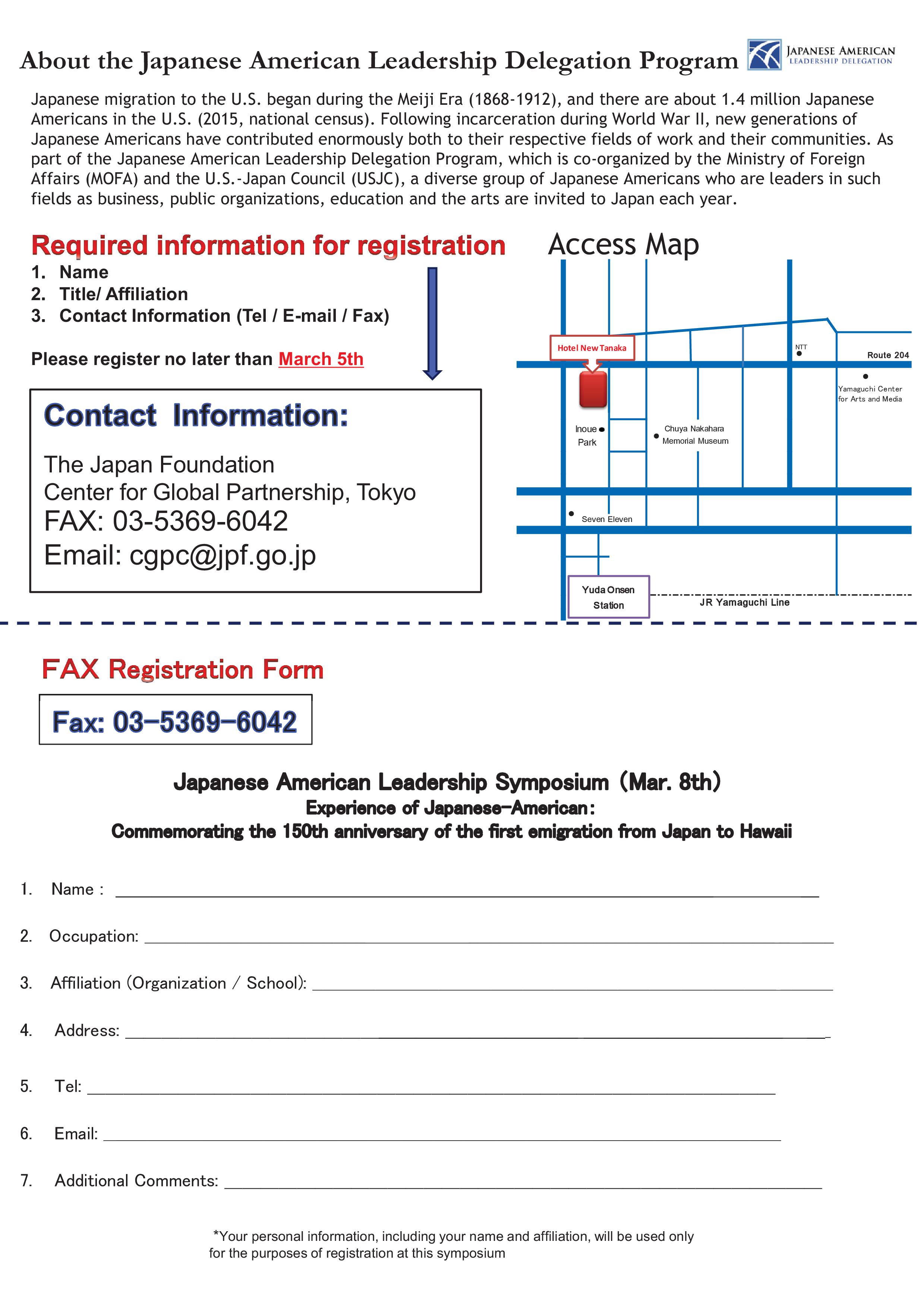 ---