Share your Wow! Japan Photo Contest
The "Share your WOW! Japan photo contest" is a contest organized by the Japan Tourism Agency of photos taken in Japan. Share your photos to best fit any one of following themes; "Cool!", "Delicious!", "Happy!", "Beautiful!", "Funny!", or "Miracle!". The contest started on September 1 and ends on February 15, 2013.
Eligibility
Besides tourists, foreign residents and students currently living in Japan can participate in this contest. You don't even have to be in Japan during the contest period as past photos taken in Japan can also be submitted.
How to Enter
You can submit photos in one of the following 3 ways:
Prizes
The (main) WOW! Prize is a Lord of Tsuruga-jo Castle Experience (1 day tour) in Samurai City, Aizu Wakamatsu. There are 6 individual theme prizes ranging from a Kamakura tour with Miss Japan to a 1-day Kabuki actor experience! These 7 prizes include round trip air tickets from your home country to Japan!
There are prizes for the best 9 photos taken in the Tohoku/North Kanto region, and the names of all registered users go into a monthly prize draw where each month 20 users can win household electrical goods and traditional Japanese crafted goods. Ten thousand users will also receive a Wi-Fi pass free of charge which can be used in Japan!
https://japanphotocontest.jp/eng/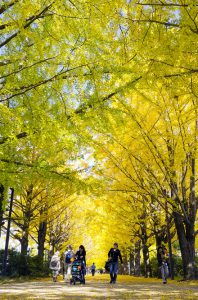 ---