Main points from the Governor's message on April 21, 2022 regarding efforts to mitigate the spread of COVID-19
Although there are regional differences in the number of new COVID-19 cases, the number of new cases remains at a high level nationwide, and vigilance is still required.
In Yamaguchi Prefecture, we must continue to stay cautious as new cases are being confirmed mainly among those in their 30s and younger. We are making every effort to strengthen the healthcare and testing system, as well as promote the booster vaccination to the younger generation.
As we enter Golden Week (April 29-May 8), a time of active human movement, including travel, returning home, and participation in events, we would like to ask for the understanding and cooperation of all residents and businesses in Yamaguchi in continuing to take measures to prevent the spread of the virus.
◆To prevent the further spread of COVID-19(Request to the residents of Yamaguchi Prefecture)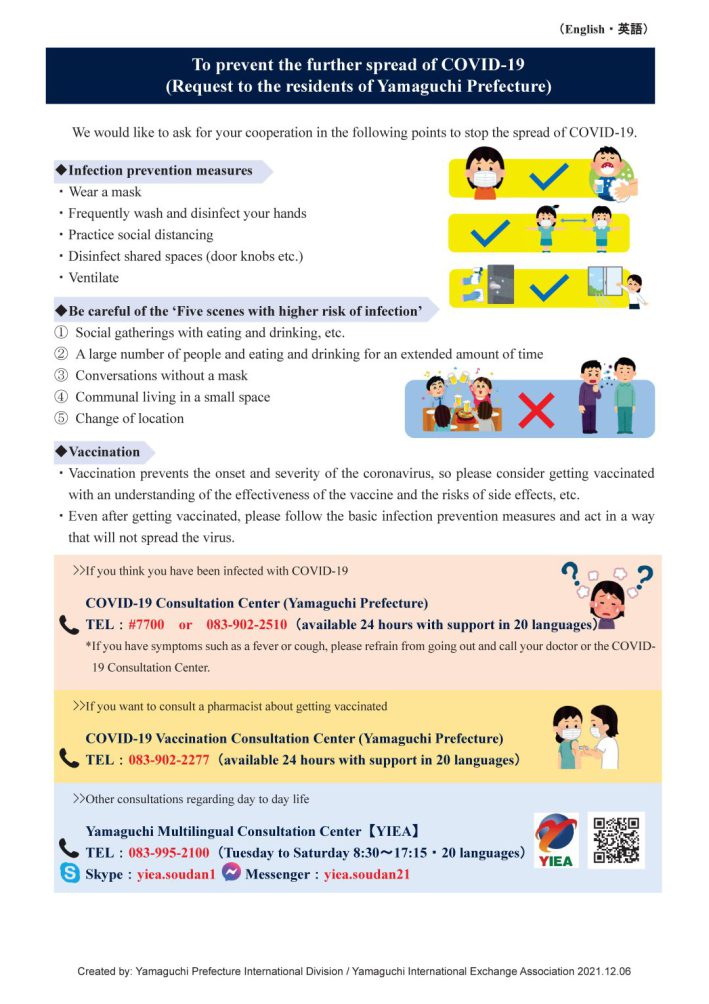 ---