Living Guide from CLAIR
Got any questions about life in Japan? We are here to help!
Our website has a wealth of information for the benefit of foreign residents in Japan.
And with 13 languages on offer, it's even easier to get the answers you need.
Website: http://www.clair.or.jp/tagengo/
(or google 'Multilingual Living Information')
Informative topics include:
●Housing ●Education ●Health Care ●Emergencies/Disasters ●And much more
Languages Available:
English, German, Chinese, Korean, French, Spanish, Portuguese, Tagalog, Vietnamese, Indonesian, Thai, Russian, Japanese (with furigana phonetics).
CLAIR(Council of Local Authorities for International Relations)
http://www.clair.or.jp/e/index.html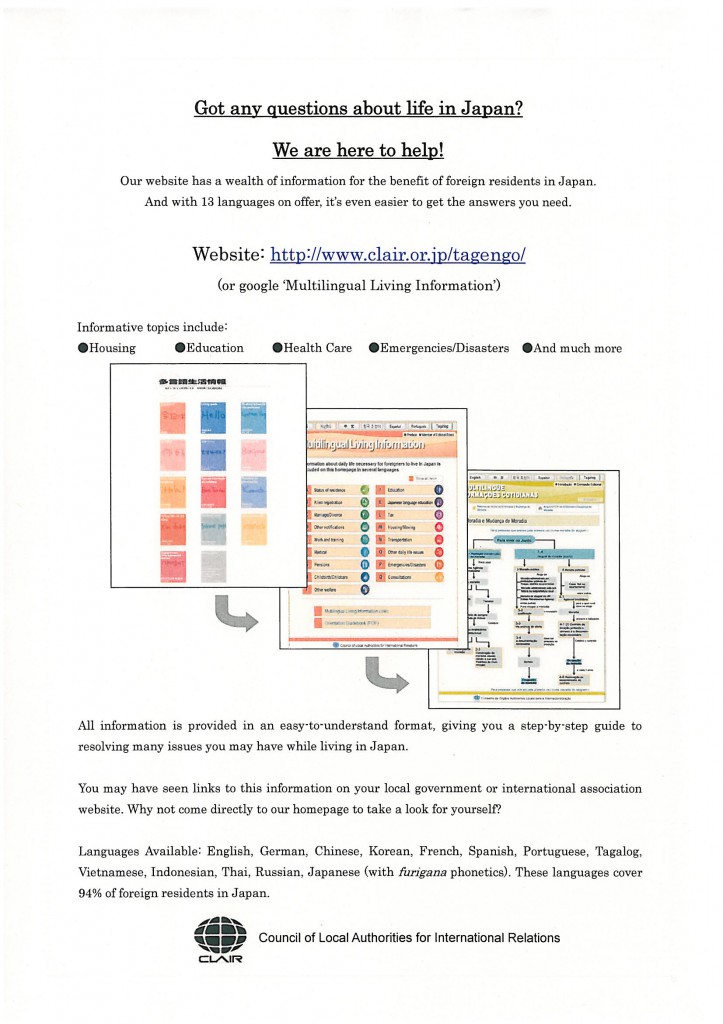 ---