Disaster Prevention Workshop for foreign residents【March 12, 2023 (Sun)】
■Date:March 12, 2023 (Sun) 13:30 to 16:30
■Place:Yamaguchi City Ogori Fureai Center 2nd Fl. Meeting Room (1440-1, Ogorishimogo, Yamaguchi-shi) 
 * 1 Minute walk from JR Suo-Shimogo Station
■Participation fee:Free
■Details:Lecture of disaster prevention, earthquake simulation car, call emergency number 119, fire extinguishing, etc.
■Target / Capacity:Foreign residents in Yamaguchi Prefecture / 30 people (first come first serve basis)
■To apply:Please apply by the application form ( URL:https://forms.gle/m2TWVvCvQEg79i5c8 ).
■Deadline:March 4, 2023 (Sat) 
■Interpreter:Available in English, Chinese, Vietnamese and Tagalog.
■Sponsor:Yamaguchi International Exchange Association
■Co-sponsored:Yamaguchi City
* Please cooperate with wearing a mask. Please do not participate if you have a fever or cough.
【Contact for inquiry】 Yamaguchi International Exchange Association
3F, 1-7 Mizunoue-cho, Yamaguchi-shi, 753-0082
TEL:083-925-7353  Email:yiea.info@yiea.or.jp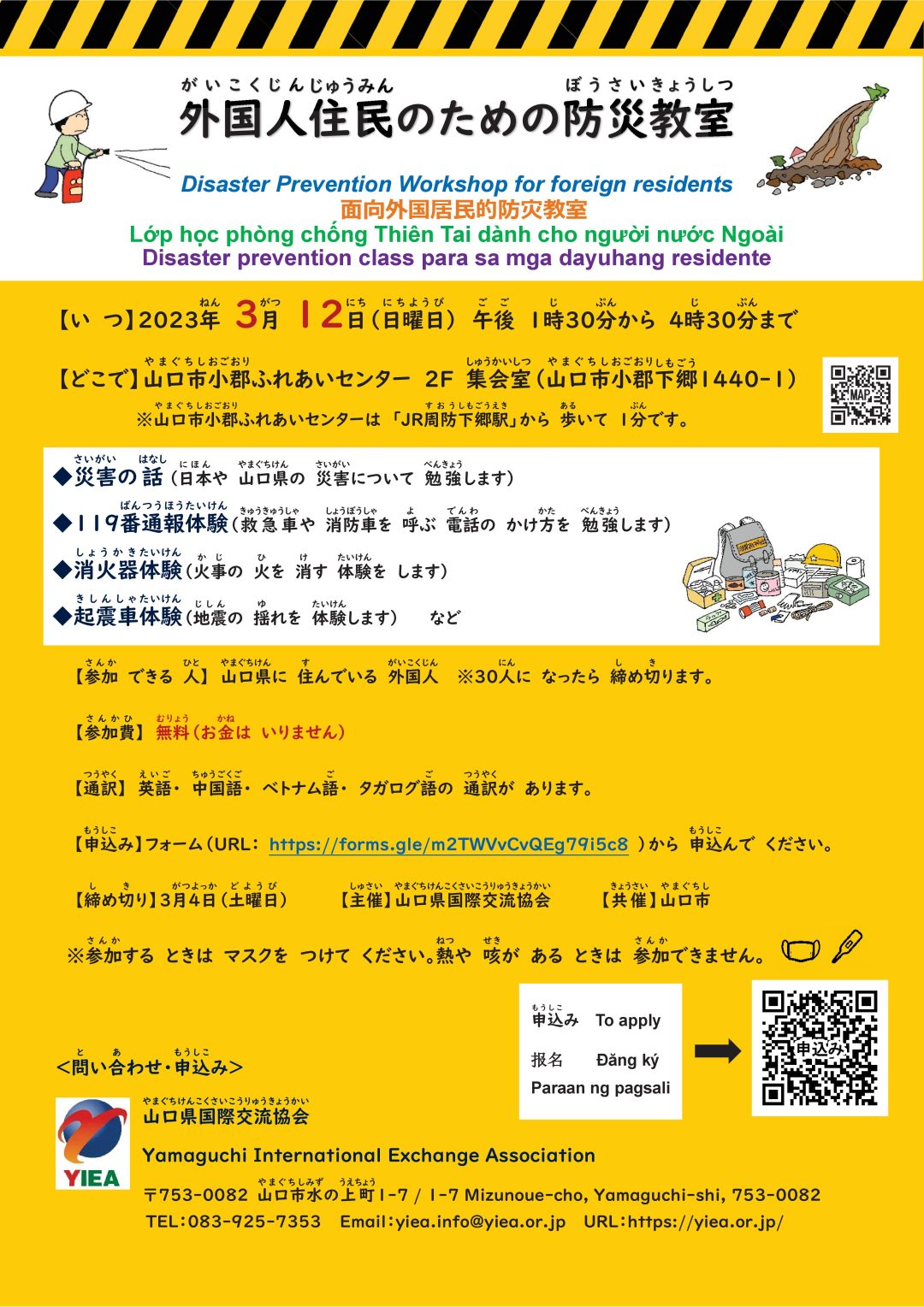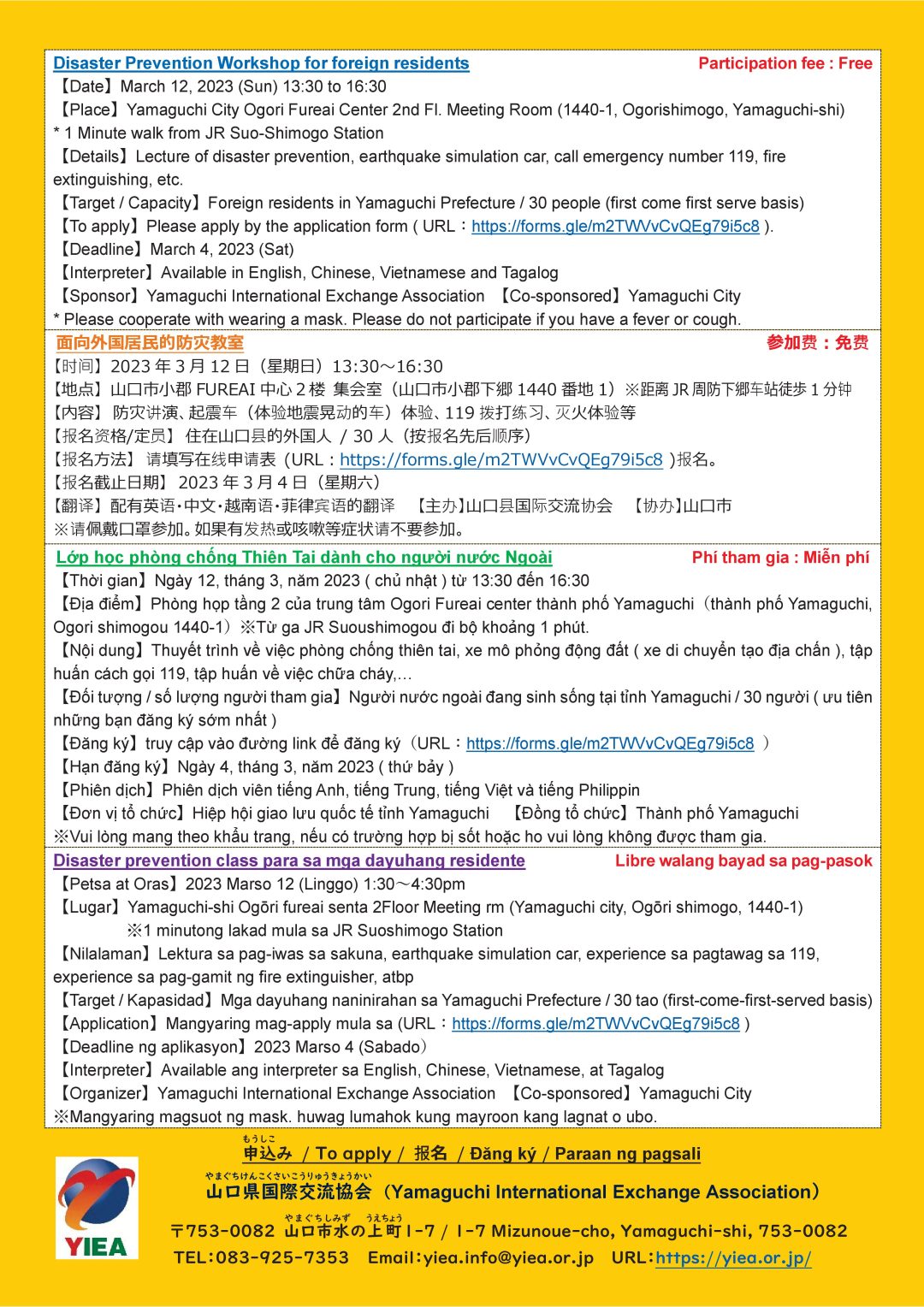 ---