The Main points from the Governor's message on January 4, 2022 regarding efforts to mitigate the spread of COVID-19
As for the infection status of COVID-19, the highly infectious Omicron variant is spreading nationwide, and in Yamaguchi Prefecture, the number of people infected with the Omicron variant is increasing rapidly during the year-end and New Year holidays, mainly in Iwakuni City.
In order to protect the lives and health of the residents of the prefecture, the Prefecture have been trying to prevent the spread of COVID-19 by strengthening the medical care system to secure necessary beds and expand accommodation facilities, and by conducting intensive PCR tests and temporary PCR tests.   
Based on the extremely high infection rates of the Omicron variant, we would like to ask for the continued understanding and cooperation of all residents and businesses in the prefecture in efforts to prevent the further spread of COVID-19 in Yamaguchi prefecture and avoid the strain in the medical care system. 
◆To prevent the further spread of COVID-19(Request to the residents of Yamaguchi Prefecture)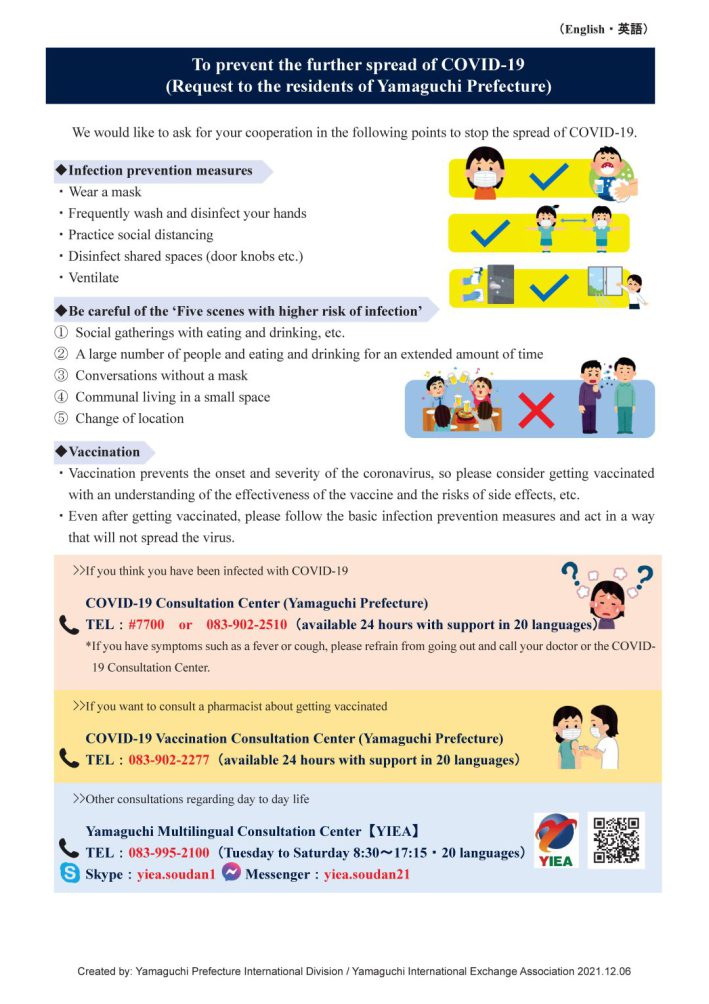 ---